Passion for Sports
Worldwide delivery
Call us: +31 416 652 803


Kenmerken en voordelen:
- Raglan mouwen
- Ademend vermogen en goede vochtregulatie
- Zachte jersey stof
Het Hummel Core Volley Shirt is een comfortabel shirt dat veel bewegingsvrijheid biedt, mede dankzij de raglan mouwen. De jersey stof zorgt voor flexibiliteit, duurzaamheid en een ademend vermogen. Daarnaast beschikt het shirt over een goede vochtregulatie dankzij de BEECOOL® technologie.
Size Chart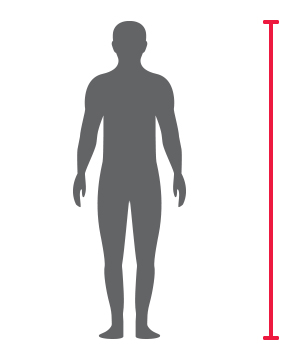 Choose the right size
Doubt about the right size? No problem at all! The size chart below can be used as a guideline for choosing the right clothing size.
Always measure the chest and hip circumference at the widest point. You can measure the size of the waist at the narrowest point
If the size is not quite right, you can always return the clothes free of charge.
| Size | Chest in cm | Waist in cm | Hip in cm |
| --- | --- | --- | --- |
| S | 91-94 | 79-83 | 82-86 |
| M | 95-99 | 84-88 | 87-91 |
| L | 100-105 | 88-92 | 92-96 |
| XL | 106-111 | 93-98 | 97-112 |
| 2XL | 112-118 | 99-105 | 113-119 |
| 3XL | 119-126 | 106-113 | 120-127 |