Passion for Sports
Worldwide delivery
Call us: +31 416 652 803
Unfortunately, this product is no longer available.


The reinforced tongue wing system improves the fit of the midfoot and reduces tongue shifting. The AHARPLUS™ outsole improves durability.

Refining the FF BLAST ™ cushioning, the shoe offers a softer landing and a more energetic rebound. The heel stabilizer is designed to improve support while providing a smoother ride.


Features and benefits:
- Neutral running shoe
- FF BLAST™ technology
- Reinforced tongue wing system improves midfoot fit and reduces tongue slip
- Double developed jacquard mesh upper
- More balanced landing as your foot is pushed forward
- Heel stabilizer helps support the foot and create a more balanced stride
- More responsive bounce thanks to trampoline-inspired outsole design
- AHARPLUS ™ outsole
- Heel Drop: 8 mm
- Weight: 275 grams
The ASICS Novablast 2 LE for men has a neutral transition and is designed for your all-round runs. For the second variant, the brand wanted to create a smoother and more responsive feel underfoot.
Size Chart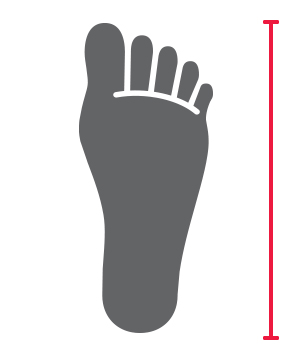 Choose the right size
Doubt about the right size? No problem at all! The size chart below can be used as a guideline for choosing the right shoe size.
The best time to measure your feet is at the end of the day. Because of the warmth and movement your foot swells a bit during the day.
Do you fall exactly between two sizes? Then we advise you to always choose the bigger size. If this size turns out to be too big, you can always return the shoes free of charge!
| Length heel-toe in CM | EU size | UK size | US Men |
| --- | --- | --- | --- |
| 22.5 | 36 | 3 | 4 |
| 23 | 37 | 3.5 | 4.5 |
| 23.5 | 37.5 | 4 | 5 |
| 24 | 38 | 4.5 | 5.5 |
| 24.5 | 39 | 5 | 6 |
| 25 | 39.5 | 5.5 | 6.5 |
| 25.25 | 40 | 6 | 7 |
| 25.5 | 40.5 | 6.5 | 7.5 |
| 26 | 41.5 | 7 | 8 |
| 26.5 | 42 | 7.5 | 8.5 |
| 27 | 42.5 | 8 | 9 |
| 27.5 | 43.5 | 8.5 | 9.5 |
| 28 | 44 | 9 | 10 |
| 28.25 | 44.5 | 9.5 | 10.5 |
| 28.5 | 45 | 10 | 11 |
| 29 | 46 | 10.5 | 11.5 |
| 29.5 | 46.5 | 11 | 12 |
| 30 | 47 | 11.5 | 12.5 |
| 30.5 | 48 | 12 | 13 |
| 31 | 49 | 13 | 14 |
| 32 | 50.5 | 14 | 15 |
| 33 | 51.5 | 15 | 16 |